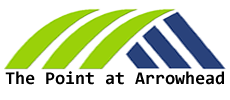 Resident Reviews
|Recommended: YesAbove standards in my personal opinion — I would wholeheartedly tell that individual that living at The Point is a very peaceful, serene, comforting, and fulfilling experience.
|Recommended: YesMaintenance — So far things are looking better but could use more work.
|Recommended: YesIs affordable and overall nice — peaceful, nice neighbors, and the maintenance is spot on to fix issues, very fast response times
|Recommended: YesGood apartment for the price — Fair market price for a good apartment
|Recommended: YesIt's a good place — We were living here for three years, is a good place to live.
|Recommended: YesNeeds work but ok — Size of apartments are great
|Recommended: YesNew owners are friendly and listen to your needs. — I had a problem with th a c in my unit and they were here to address the problem promptly. They brought a portable a c unit in to help cool the apartment. Once it was realized that the the a c could not be repaired a new one was ordered an replaced. Staff and maintenance very friendly, competent, and capable. 5 Stars
|Recommended: YesStove Element — Excellent
|Recommended: YesIt needs to be updated — i would tell them I enjoy living here, its location is great. but for the price I feel that there needs to be more. they are called luxury apartments, but the windows are out dated, the appliances are out dated, and i have to call every other month to get my air conditioner fixed. the trees over the parking lot, your car is at risk of branches falling and a constant flow of sap.
|Recommended: YesJust a opinion — It is a good place to live, everything is close to shops, schools etc. But I have been here almost five years and they have changed a lot of administration, every time they arrive they promise certain things and they change everything, and they never complete almost anything, it is good community, but just by raising rent every time the company change or time passes or in each contract renewal one as a renting make person frustrated. I love living here and I welcome you as a new company, hopefully it will be for a good change and a lot will be achieved in the company and those of us who live here. bless